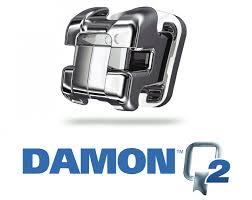 Damon™ System Braces
Dr. Newell is constantly evaluating the latest orthodontic products on the market to ensure that he offers the best treatment options to his patients. Damon System braces enable Dr. Newell to deliver fast treatment, fewer appointments and greater comfort to his patients who opt for orthodontic treatment with braces.
Unlike traditional braces that require elastic or metal ties, Damon System braces are self-ligating, utilizing a slide mechanism to hold the wire, which allows teeth to move more freely, quickly and comfortably. Without elastic ties which attract and collect plaque, Damon braces make hygiene much easier during orthodontic treatment.
To learn more about Damon System braces and all of your orthodontic treatment options, please call us at 706-387-0122 or click here to schedule a complimentary consultation. We look forward to meeting you and helping you achieve the smile you've always wanted!