Come smile with us!
Every one of our talented team members is passionate about providing exceptional orthodontic results and extraordinary customer service. We truly value the trust our patients place in us, and we pride ourselves in going the extra mile to exceed your expectations.
We look forward to welcoming you to our practice and getting to know you and your family!
Makenzie, Patient Relations Coordinator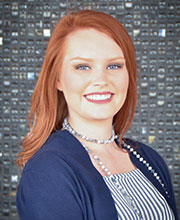 Makenzie joined our team in September 2014. She has experience as a Certified Orthodontic Assistant and Scheduling Coordinator. She graduated from the University of North Georgia and is continually pursuing her education to increase her knowledge in the dental field.
In her spare time, Makenzie enjoys traveling to new destinations, shopping and crafting. Makenzie married her high school sweetheart, Logan, and they live in Commerce with their Aussie Doodle, Izzy Mae.
Favorites
Food: Seafood
Hobby: Traveling
Vacation: Charleston, SC
E-mail Makenzie at makenzie@newellorthdontics.com
Stephanie, Patient Accounts Coordinator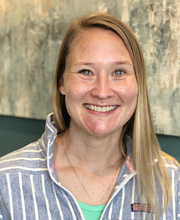 Stephanie joined our team in October 2017 with over 5 years of orthodontic experience as a Clinical Assistant and Scheduling Coordinator. Stephanie greets all of our patients with a warm smile, and she is skilled at helping our patients choose a payment plan that will fit with their family budget.
Stephanie and her husband have two children, Mason and Carlee and a dog named Sebastian. She loves spending any spare time at the baseball field, traveling, watching movies or visiting her family in Virginia.
Favorites
Food: Japanese
Hobby: Watching movies
Vacation: Anywhere warm and tropical
E-mail Stephanie at stephanie@newellorthodontics.com
Kathy, Treatment Coordinator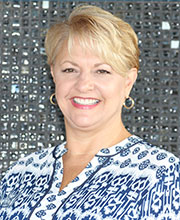 Kathy joined our Newell Orthodontics team in August 2008. After taking a short break to spend more time with her family, Kathy is thrilled to be back as one of our talented treatment coordinators! She loves getting to know our patients and their families and helping to design beautiful, healthy smiles that change lives.
In her spare time, she loves to travel and shop, and she hasn't encountered a beach yet that she doesn't love. Kathy and her husband have three grown children and two Maltese dogs named Reagan and Kennedy.
Favorites
Food: Greek
Hobby: Shopping
Vacation: Hilton Head, SC
Email Kathy at kathy@newellorthodontics.com.
Katherine, Treatment Coordinator & Office Manager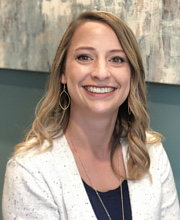 Katherine joined our team as an Orthodontic Assistant in May 2015 with more than four years of orthodontic experience. Katherine has always had a passion for making people smile, and her extensive experience in all areas of our practice make her an incredible asset to our team!
Outside of work, Katherine enjoys spending time with her family and going on cruises. She lives in Jefferson with her husband Tim, two daughters, and her Husky. Katherine is currently enrolled at Lanier Technical College for dental hygiene with the goal of becoming an orthodontist.
Favorites
Food: Pizza
Hobby: Crafting
Vacation: The Bahamas
E-mail Katherine at katherine@newellorthodontics.com
Linda, Clinical Coordinator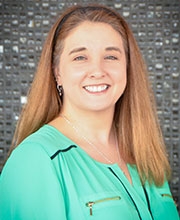 Linda is our Clinicial Coordinator and a Certified Orthodontic Assistant with more than 23 years of orthodontic experience. She joined our team in August 2010 and has been a valuable team member ever since. Linda loves to make our patients and their families smile, and we are very fortunate to have her extensive orthodontic knowledge and experience on our team.
A native of Watkinsville, Linda now lives in Elberton with her husband David, sons Tom and Eric, and their dog Reagan. In her time outside the office, Linda enjoys reading, spending time with family and friends, and going to the beach.
Favorites
Food: Mexican
Hobby: Reading and exercising
Vacation: The beach
E-mail Linda at lindam@newellorthodontics.com
Rhonda, Certified Orthodontic Assistant
Rhonda joined our team in March 2012, and she brings 13 years of experience to our orthodontic team. Rhonda's combination of orthodontic experience and friendly personality make her a favorite of our patients.
Rhonda has been married to her high-school sweetheart for more than 25 years, and they have two wonderful children, Courtney and Daniel. Rhonda loves spending quality time with her three grandchildren. She also loves to craft and shop at flea markets in her spare time. She would like to meet Ellen DeGeneres in person one day!
Favorites
Food: Mexican
Hobby: Crafts
Vacation: The beach
E-mail Rhonda at rhonda@newellorthodontics.com
Heather, Certified Orthodontic Assistant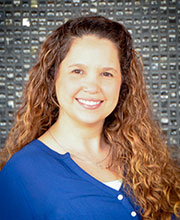 Heather joined our team as a Certified Orthodontic Assistant in February 2016 with 19 years of orthodontic experience. Heather's sweet personality and years of experience make her a valuable addition to our team.
She and her husband Matt have a son Caleb, dogs Duke and Anna, and a cat Coco. In her time away from the office, Heather enjoys spending time with her family, hiking, and photography.
Favorites
Food: French fries
Hobby: Photography and crafts
Vacation: The beach
E-mail Heather at heather@newellorthodontics.com
Madison, Clinical Assistant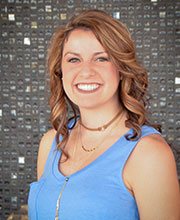 Madison serves our team as a Clinical Assistant with extensive experience in orthodontic records, sterilization and assisting. She joined our team as an orthodontic records coordinator in October 2016 after working as an orthodontic lab technician. Madison loves interacting with our patients and making sure each of our patients leaves our office with a smile!
In her free time, Madison enjoys spending time with her family, hiking, and traveling.
Favorites
Food: Broccoli
Hobby: Running
Vacation: Las Vegas
E-mail Madison at madison@newellorthodontics.com
Brooke, Clinical Assistant & Records Technician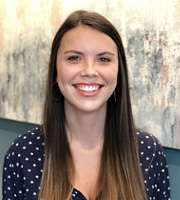 Brooke joined our team in July 2018 after working for an orthodontic practice in Gwinnett where she grew up. She graduated from Gwinnett Technical College with a diploma in Dental Assisting. Brooke is excited to get to know all of our patients and their families along their journey to their new smile.
Brooke and her family love to spend their summer weekends at their family lake house on Lake Hartwell and their fall weekends watching football with friends!
Food: Italian
Hobby: Anything at the lake
Vacation: Ocho Rios
Michelle, Records & Sterilization Technician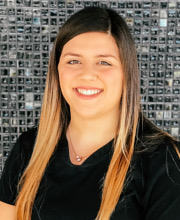 Michelle joined our team in January 2019 as a recent graduate of a local dental assisting school. Michelle is very excited to be in such a friendly environment where she can make patients smile. In her spare time she loves to play tennis with friends, go shoe shopping, play with her dog, Diesel and make people laugh!
Favorites
Food: Sushi
Hobby: Playing board games
Vacation: Anywhere a cruise ship will take her
E-mail Michelle at michelle@newellorthodontics.com
Katie, Practice Coordinator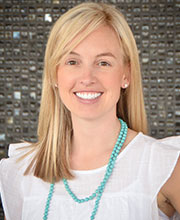 Katie is Dr. Newell's wife and our practice coordinator. She enjoys getting to know our patients and their families and working with her husband to build their family business. Katie loves the friendly atmosphere at our office, and you'll often see her working behind the scenes with her three little helpers.
Katie has her undergraduate degree in History from the University of Virginia and her Juris Doctor from the University of Georgia School of Law. Prior to starting Newell Orthodontics with her husband, she practiced business law. She loves to spend time with her family and friends and enjoys playing with her Chocolate Labs, coaching soccer, volunteering, running and traveling.
Favorites
Food: Sushi
Hobby: Running
Vacation: Petit St. Vincent
E-mail Katie at katie@newellorthodontics.com