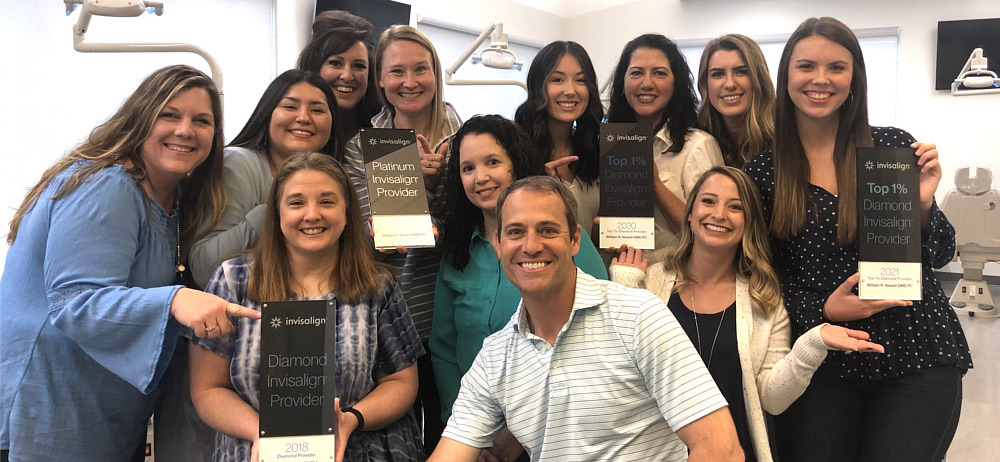 The Newell Orthodontics Experience!
Why fit in when you were born to stand out? From the moment you first contact our office to schedule your complimentary new patient consultation to the day your treatment is complete, our goal is outstanding customer service. We know that choosing an orthodontist is an important decision, and we welcome you to visit several offices before you make a decision. We want you to feel at home at Newell Orthodontics, and we feel confident that your experience with our team will stand out among the crowd.
We deliver exceptional results! DR. BILL NEWELL is a board-certified and Invisalign®-trained orthodontist. His commitment to excellence and years of clinical experience enable Dr. Newell to manage all types of orthodontic cases successfully, from simple crowding to complex surgical cases. Our practice employs the most advanced orthodontic and diagnostic technology, including digital CBCT dental X-ray imaging, in-house SprintRay Pro 3D printing technology, DamonTM Q2 self-ligating braces, AcceleDent® and our Newell Orthodontics Center for Invisalign® featuring five iTero® digital scanners, Invisalign® and Invisalign Teen® clear aligners.

We listen! Getting to know our patients is as important to us as creating a beautiful smile. Dr. Newell and our team love getting to know our patients and their families. We listen to the needs and concerns of every one of our patients, and we create a customized treatment plan for each person based on his or her specific treatment goals and financial needs. We truly want what is best for our patients, and we will never recommend an unnecessary treatment or pressure a person to start treatment if he or she is not ready.
We are accessible! Newell Orthodontics is a family-owned, independent orthodontic practice. Dr. Newell and our talented team members are available to answer any questions you have. If you ever need after-hours care, we always have a team member on call.
We respect your time! We know our patients are busy, and we offer before and after school appointments as well as virtual orthodontic appointments.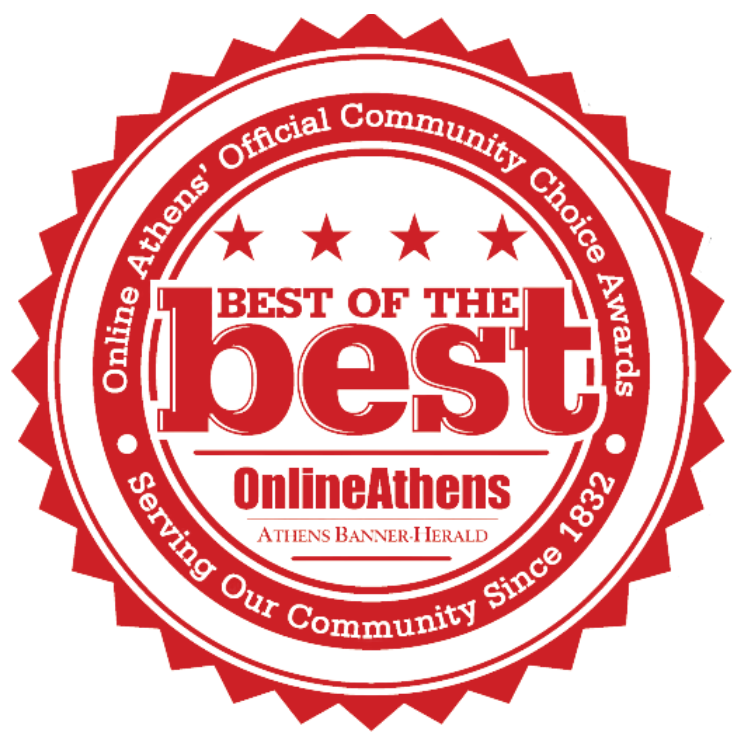 We accomodate you! Our two convenient, family-friendly locations — in Jefferson and Watkinsville — and flexible office hours make it easy to fit your orthodontic appointments into your busy schedule. If Dr. Newell recommends orthodontic treatment, we will work with you to design a customized treatment plan and payment schedule that meets your specific needs, and we will verify any orthodontic insurance coverage you may have and file claims for you. We offer an online patient portal for you to view your account, and we will send e-mail and text message reminders to help keep you on track.
We give back! We love to support our patients and our community! We are proud to support local schools and community organizations by sponsoring and volunteering at many events throughout the year. To date, we have contributed more than $300,000 to our community through our sponsorship program.
Our motto at Newell Orthodontics is "We love to smile and it shows", and our goal is to provide you with the highest quality of orthodontic treatment in an environment that is professional, stress-free, and FUN!
Schedule your FREE new patient consultation today in our Jefferson or Watkinsville, GA office! We look forward to getting to know you and welcoming you to our Newell Orthodontics family!